The Ask Auntie program was developed at the Brandon Neighbourhood Renewal Corporation in 2021. We provide direct support and advocacy to Brandon's vulnerable and Indigenous populations.
We focus our work around trauma-informed, harm-reductionist, and Indigenous perspectives, and provide support for a wide array of service needs. Our workers have lived experience and know many of the challenges that individuals and families face, especially when navigating systems traditionally colonial in nature. We prioritize advocacy and community collaboration to best meet the needs of those we serve.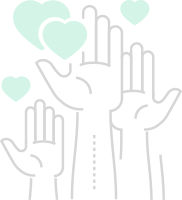 IDENTIFICATION & BANKING​
Personal identification and banking is often something taken for granted. For many, the cost of a valid ID or Bank account is something they simply cannot afford. We help our clients to remove some of the barriers  to accessing for:
Personal Identification Storage Bank
Birth certificates
Health cards
Treaty Cards
MPI photo identification
Passports
Opening & accessing bank accounts

We recognize the need for holistic and culturaly supportive wellness. This is why we provide the following services.
Traditional Indigenous medicines
Connecting with addictions services
Connecting with mental health services
Finding disability and accessibility support
Assistance with the First Nations Inuit 

Métis Health Branches.

Health Branch
Obtaining disability coverage Under NHIB.
Employment and Income Assistance

Transportation & Accessibility
We provide assistance to individuals with mobility issues or limited access to support due to physical health reasons:
Accesing taxi services
Obtaining bus fare

We address housing insecurity and homelessness by assessing your situation and providing support:
Financial supports for housing.
Accessing shelter services.
Accessing transitional housing.
Minor household items.
Referrals to community partners.

Information on landlord and tenant rights and responsibilities.

We provide assistance with navigating barriers to employment and training programs through:
Guidance on how to access funding networks for schooling.
Assistance in completing educational applications.
Referrals to vocational and educational supports in the community.
Guidance with pardons
manitoba birth certificate
If you are looking for a online certificate application website then click on the following button.
Still Have More Questions?
Send us a message or give us a call to learn more.